25
Oct
2013
Affiliates
Cluny Affiliates are Christian men and women who have had a long association with the Sisters and who have been loyal supporters over the years. They are considered "friends of the Congregation, by virtue of privilege bonds they may have with communities or Sisters. They are invited to become affiliated members of the Congregation.
Associates
Cluny Associates are Christian women and men who strive to live a deeply spiritual life in the spirit of Blessed Anne Marie. They seek God's Will in their lives as they mutually support one another in:
Faith formation
Prayer formation
Study of the life, spirit and spirituality of Blessed Anne Marie and the community she founded
Getting to know the mission and actual missionary activity of the congregation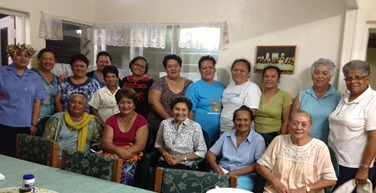 Cluny Sisters everywhere seek to formalize the life-giving relationship between the members of the congregation and the lay persons with whom they live and minister by gathering to support one another in seeking God's Will and carrying it out.